Rated G - General Audiences

This article is rated G, meaning it is appropriate for all ages.

Camp Lazlo Crossover: Chip and Skip's Adventure (Or Formely Chip and Skip's Great Adventure) is a Upcoming 2020 American-British-South African-Canadian Fantasy Musical Comedy Film.
Characters:
Camp Lazlo: Chip, Skip, Edward, Lazlo, Raj, Clam, Samson, Dave, Ping-Pong, Harold, Milt, Larrison, Wilbert, Gordon, Bill, ScoutMaster Lumpus, Slinkman, Chef McMuesli, Nurse Leslie, Danny, Dwayne, Collette, Toby, Gerald, Edmond, Eustace, Red, Patrick, Milo, Boris, Megan, Ira, Evis, Leo, and The Indians
Original Character: Lovebug
Candies Of The Adventures: Chowder, Flapjack, and Captain K'nuckles
Super Mario Bros: Mario, Luigi, Toad, Yoshi, and Bowser
WarioWare: Wario and Waluigi
Rio: Blu, Jewel, Carla, Bia, Tiago, Nico, Pedro, and Rafael
Oggy and The Cockroaches: Oggy, Jack, Bob, Joey, Marky, and Dee Dee
The Ren and Stimpy Show: Ren, Stimpy, and Sven
Space Goofs: Etno, Candy, Gorgious, Bud, and Stereo
Zig and Sharko: Zig, Sharko, and Bernie
Lucky Luke: Lucky Luke and Rantanplan
Shinbone Alley: Mehitabel
Rocko's Modern Life: Rocko, Heffer Wolfe, Filburt, and Spunky
Looney Tunes: Bugs, Daffy, Porky, Elmer Fudd, Yosemite Sam, Tazmanian Devil, Claude Cat, Sylvester, Hubie, Bertie, Mac, Tosh, Charlie Dog, Foghorn Leghorn, and Barnyard Dawg
Plot:
TBA..........
Voice Cast:
Songs:
Deluxe Edition Bonus Songs:
Quotes:
Chip: Chocolate Pizza!
Skip: Delicious, Chocolate Pizza!
Lovebug: It's Chocolate Pizza, Dungs!
Chip and Skip: Yay!
Langueges:
English - (Camp Lazlo Crossover: Chip and Skip's Adventure)
French - (Camp Lazlo Crossover: l'aventure de la puce et du saut)
German - (Camp Lazlo Crossover: Chip und Skip's Abenteuer)
Italian - (Camp Lazlo Crossover: Chip and Skip's Adventure)
Spanish - (Campamento Lazlo Crossover: Chip and Skip's Adventure)
Movie Trailer Music:
Trivia:
Home Media:
Soundtrack:
DVD or Blu-Ray Menu:
Play
Seletion Scenes

(Opening Credits)
Scene 1: Disgusting.
Scene 2: TBA.
Scene 3: TBA.
Scene 4: TBA.
Scene 5: TBA.
Scene 6: TBA.
Scene 7: TBA.
Scene 8: TBA.
Scene 9: TBA.
Scene 10: TBA.
Scene 11: TBA.
Scene 12: TBA.
Scene 13: TBA.
Scene 14: TBA.
Scene 15: TBA.
(Closing Credits)

Special Features

The Making Of Camp Lazlo Crossover: Chip and Skip's Adventure.
TBA (Short Film).
TBA.
TBA.
TBA.
TBA.

Langueges

English
French
German
Italian
Spanish
External links:
Posters:
Concept Art: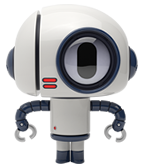 Song Pictures:
Artists:
Community content is available under
CC-BY-SA
unless otherwise noted.